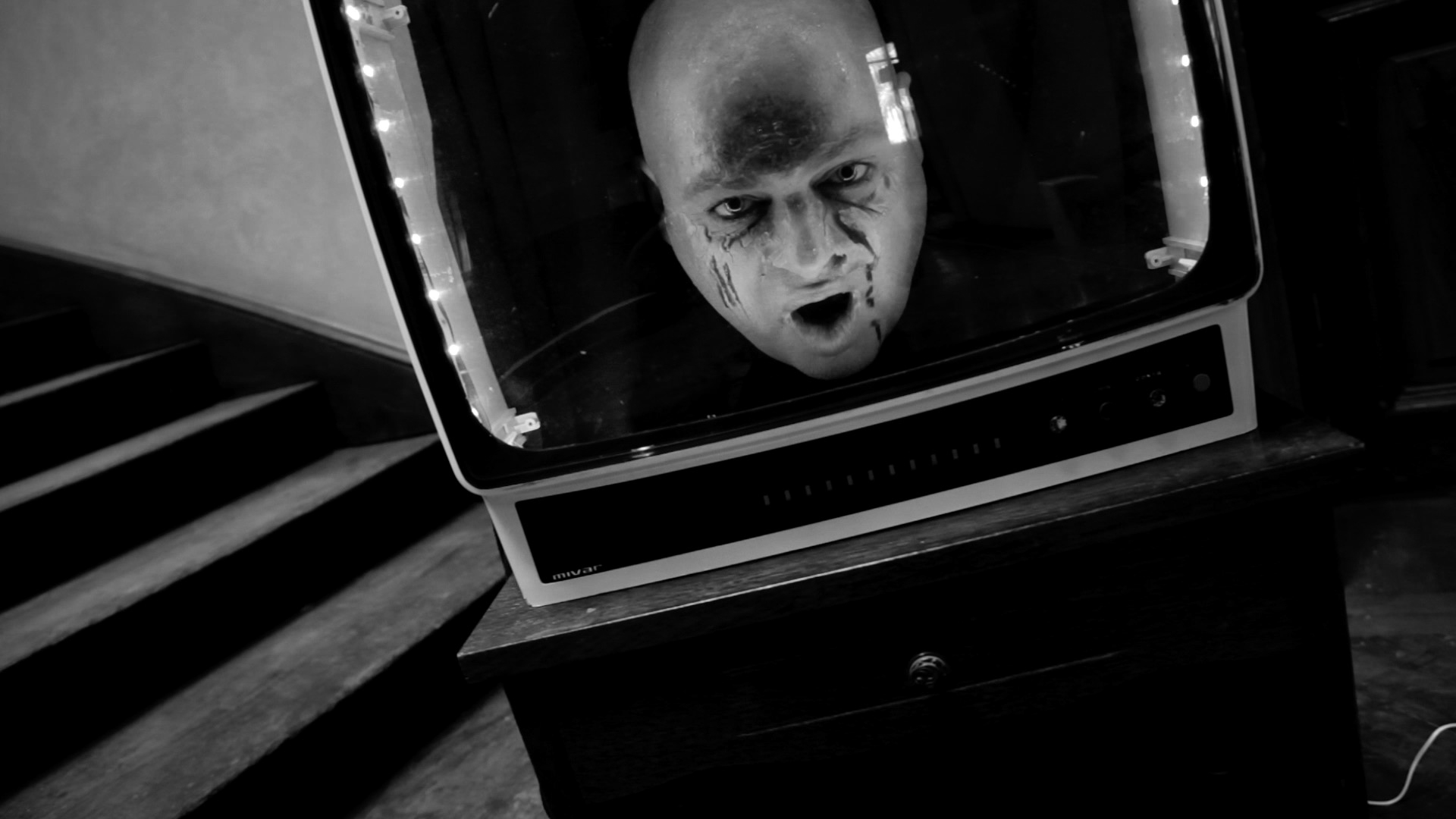 Borderline – Andrew – Music video clip
VIDEO CLIP (MUSIC VIDEO) – BORDERLINE
Artiste (Singer artist): Andrew (Andrew Mac Carthy)  – Réalisateur du Clip : Viviane Riberaigua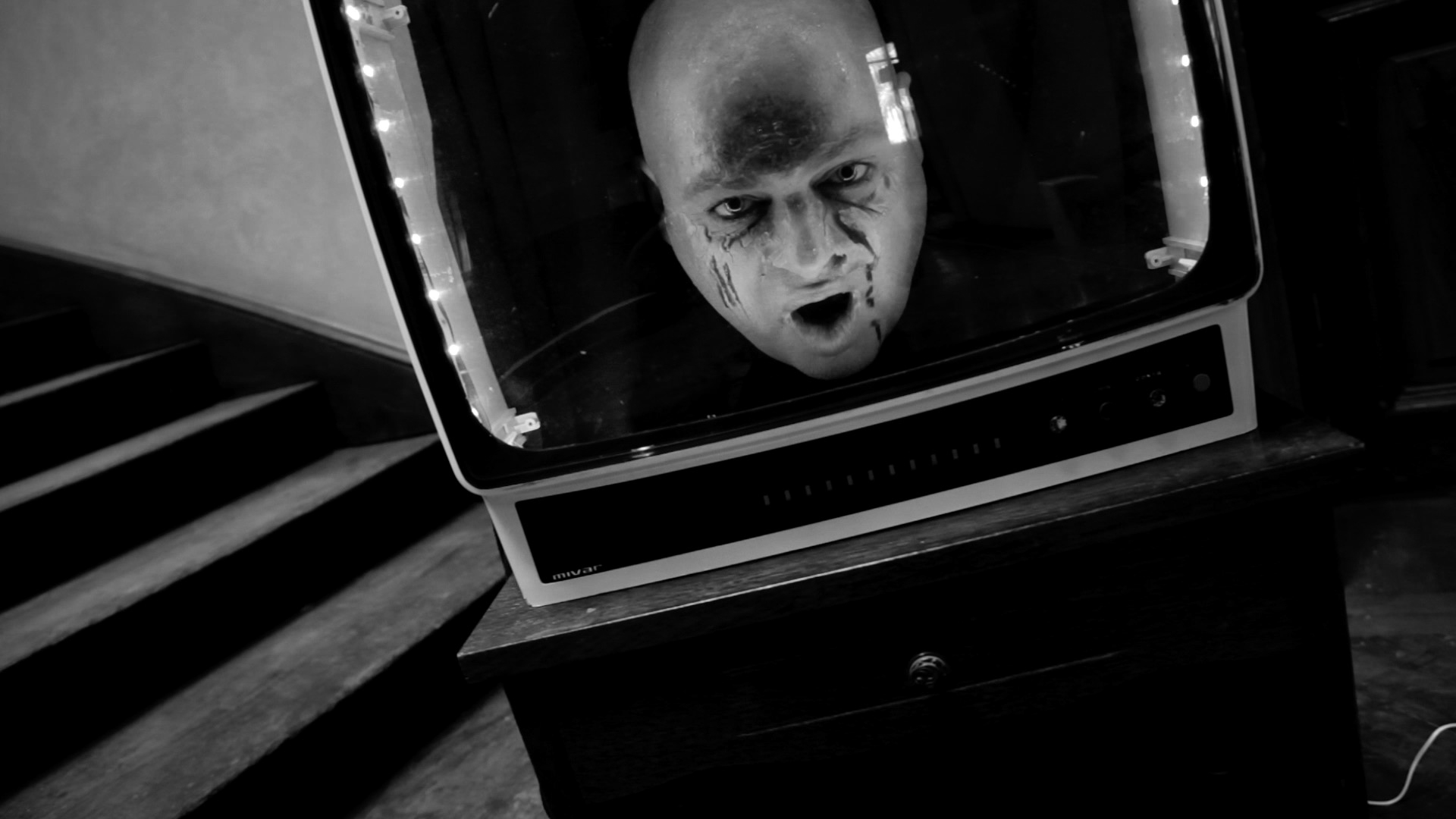 BIO et actualité de l'Artiste chanteur : Andrew 
Andrew, ex Boys band "G-Squad" qui a vendu 270 000 disques ; primé disque d'Or, positionné numéro 2 du top 50 en France et Numéro 1 au Québec et en Belgique. Groupe de renommée Internationale rendu célèbre par leur titre "Raide dingue de toi". Andrew a quitté le Groupe G-Squad en Mars 97 au "100 % Boys – Dance Machine" devant 18 000 personnes à Bercy. Il relance sa carrière avec un titre antinomique "Borderline" dans un univers diamétralement opposé à sa précédente formation musicale. Nous le découvrons dans un univers électro pop décalé. Sa rencontre avec Laurent Guéneau, compositeur notamment pour Zazie et Faudhel ainsi qu'avec la parolière Jane Guéneau fut une aventure créative concrétisée par le titre "Borderline". Ce nom est également celui du Clip court métrage de Musique sublimé par la vision de la réalisatrice Viviane Riberaigua et de l'album en préparation. Croisant l'univers de différents regards de compositeurs, Borderline; le titre, le clip et l'Album sont annonciateur de pas mal de surprises et de titres inédits.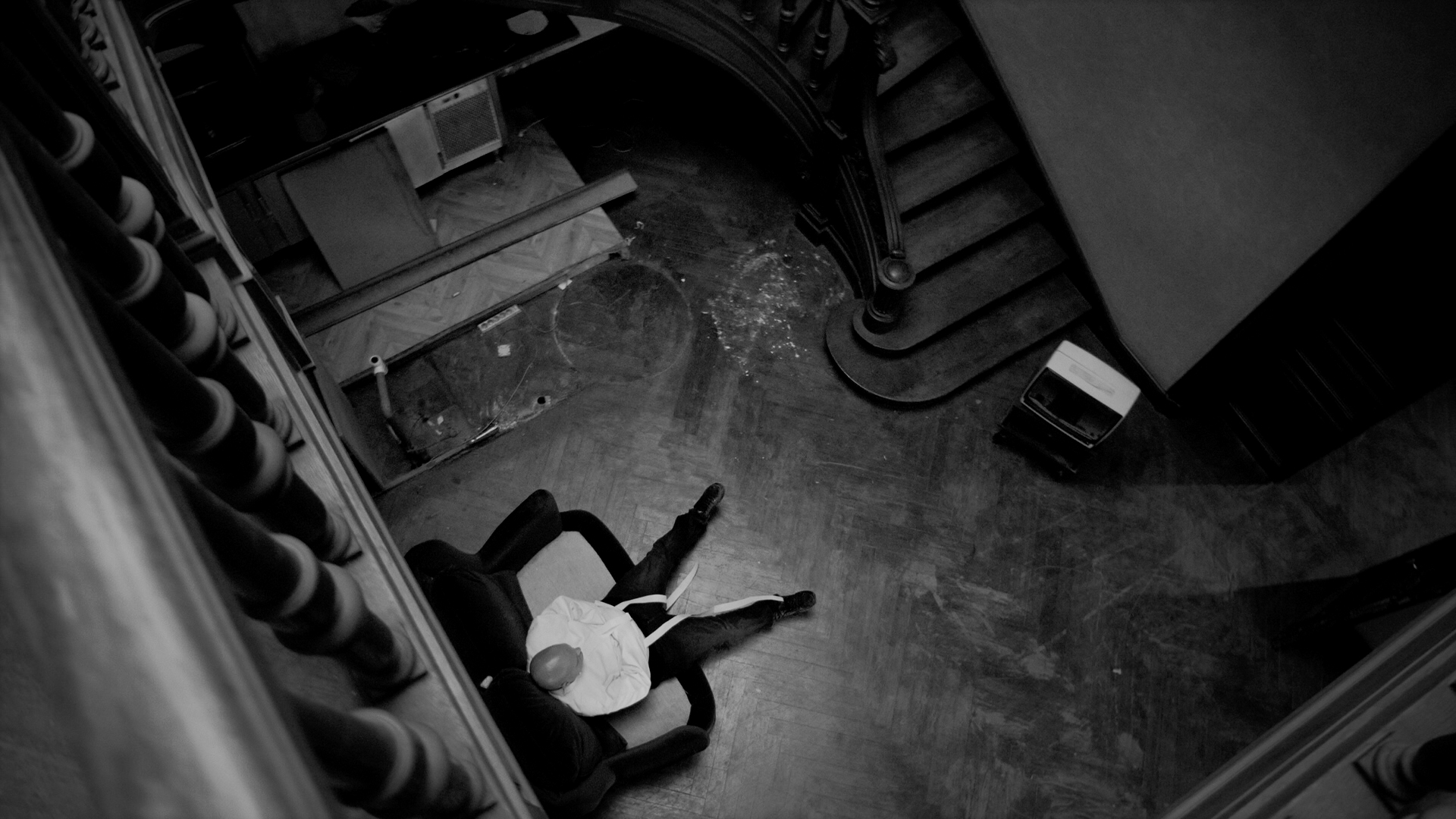 Biography of the singer
Andrew, ex Boys band "G-Squad" who sold 270,000 records; Awarded gold record, ranked number 2 in the top 50 in France and number 1 in Quebec and Belgium. Famous International Group made famous by their title "Crazy Ride of You". Andrew left the G-Squad Group in March 97 at the "100% Boys – Dance Machine" in front of 18,000 people in Bercy. He relaunched his career with an antinomic title "Borderline" in a world diametrically opposed to his previous musical training. We discover it in an offbeat electro pop universe. His meeting with Laurent Guéneau, composer especially for Zazie and Faudhel as well as with the lyricist Jane Guéneau was a creative adventure concretized by the title "Borderline". This name is also the name of the short film of Music sublimated by the vision of the director Viviane Riberaigua and the album in preparation. Crossing the universe of different looks of composers, Borderline; the title, the clip and the album are announcing a lot of surprises and new titles.
Réalisateur du clip de musique (Music Video Director) : Viviane Riberaigua
Synospis :
Andrew se réveille en plein milieux d'un cauchemar. Il traverse ce songe et se retrouve confronté à différents personnages emblématiques des films d'horreur. Á chaque fois qu'il pense terminer sa course un nouveau monde vient le rattraper
Synospis : Andrew wakes up in the midst of a nightmare. He goes through this dream and finds himself confronted with different characters emblematic of horror films. Every time he thinks to finish his race a new world comes to catch him
Note d'intension du court métrage musical et video clip :
Le Videoclip de l'artiste Andrew – "Borderline" est un clip court Métrage de Musique, conçu et scénarisé comme un film narratif. Nous découvrons dans ce clip de musique un univers marqué par le cinéma dramatique, fantastique et du Film d'Horreur. Traité de manière burlesque le video clip "Borderline" est un ovni "tragi-comique " comme aime à l'appeler Andrew, acteur et chanteur du titre. Du zombie au fou en camisole de force, au Clown de Stephen King en passant par le téléphone de "The ring", ce film en noir et blanc et couleur flirte avec la comédie et le film de genre. L'inspiration des Films Américains est assez ancrée pour ce titre tout en anglais interprété par Andrew avec la superbe musique de Laurent Gueneau. Il s'agit néanmoins d'une production et réalisation française. On y retrouve la patte singulière de la réalisatrice Viviane Riberaigua passée maître dans l'art des univers étranges.
Intensity note of the short musical and video clip:
The clip of the artist Andrew – "Borderline" is a music feature film, designed and scripted as a narrative film. In this music video, we discover a world marked by dramatic, fantastic and Horror film. Burlesquely treated the video clip "Borderline" is a "tragi-comic" UFO as likes to download Andrew, actor and singer of the title. From zombie to forceful camouflage, to Stephen King's Clown and the "ring" phone, this black-and-white film flirts with comedy and genre film. The Inspiration of American Movies is steep enough to be played by Andrew with the superb music of Laurent Gueneau. It is nevertheless a production and a French production. It contains the singular song of the director Viviane Riberaigua past master in the art of strange worlds.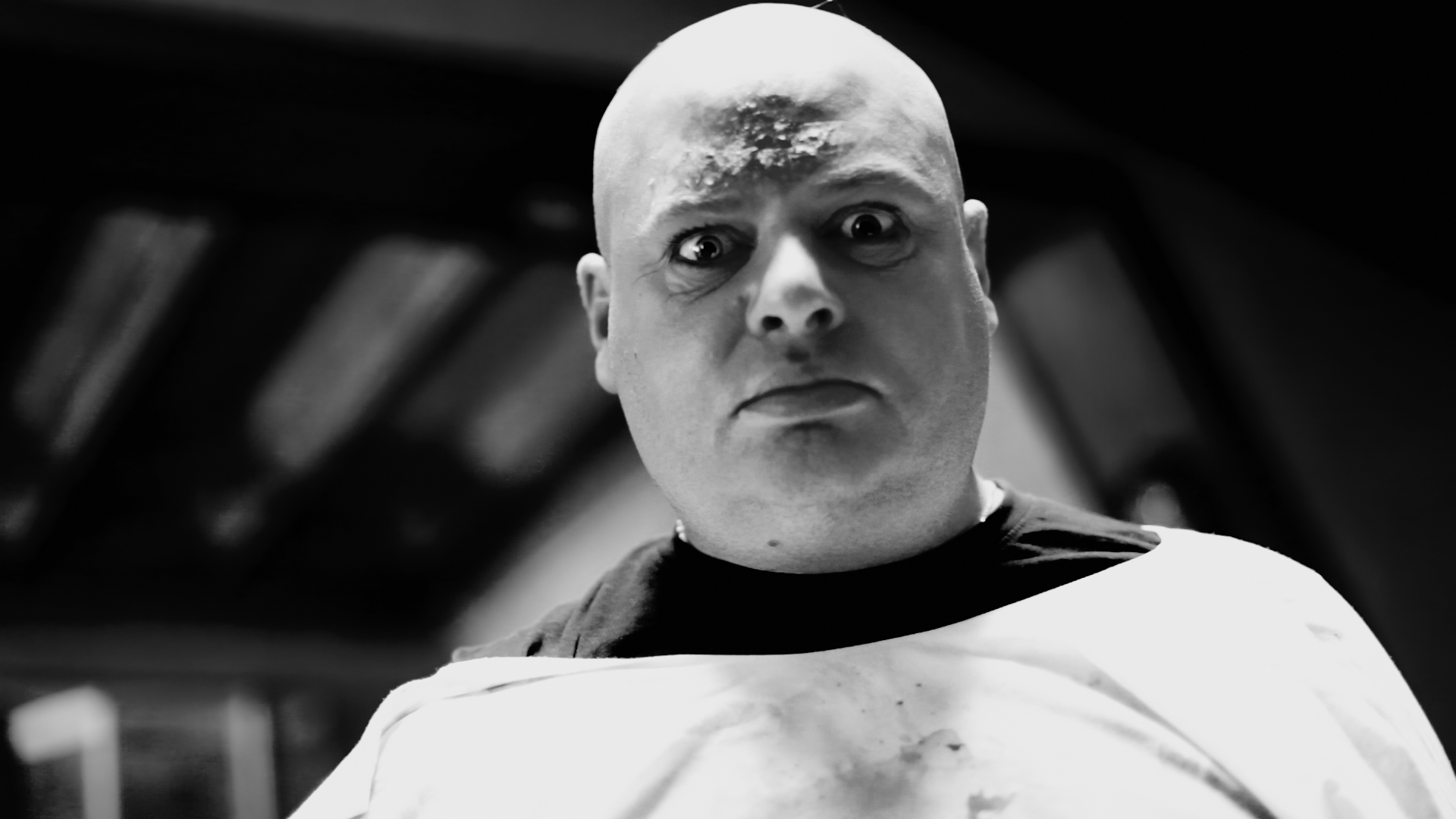 Artiste Chanteur  (Singer artist):
Andrew
Réalisateur Clip Vidéo – ( Music Video Director)
Viviane Riberaigua
Acteurs – Comédien / Comédienne  (Lead actor / actress)
Andrew
Isabelle Solassol
Production Audiovisuelle – (Music Video Producer)
Viviane Riberaigua- Catalizz
Andrew Mac Carty
Maquillage effet spéciaux – (Make-up effects)
Andrew
Techniciens Régie et Cadre
Alexis Olivier
Nicolas Paban – Association Faisons nous des Films
Viviane Riberaigua
Stage Régie
Nicolas Desole – Association Catalizz
Montage – Effets spéciaux – Colorimétrie
Viviane Riberaigua
Auteurs Musique
Andrew Mac Carthy – Jane Gueneau
Compositeur
Laurent Gueneau
Editeurs
WTFunked Publishing / Droits Réservés (SACEM)
Réalisateur Musique
Laurent Gueneau – Logatwork
Co production Clip – Production executive et déléguée sur le court métrage : Viviane Riberaigua – Catalizz
Clip et Musique produit par Andrew Mac Carthy