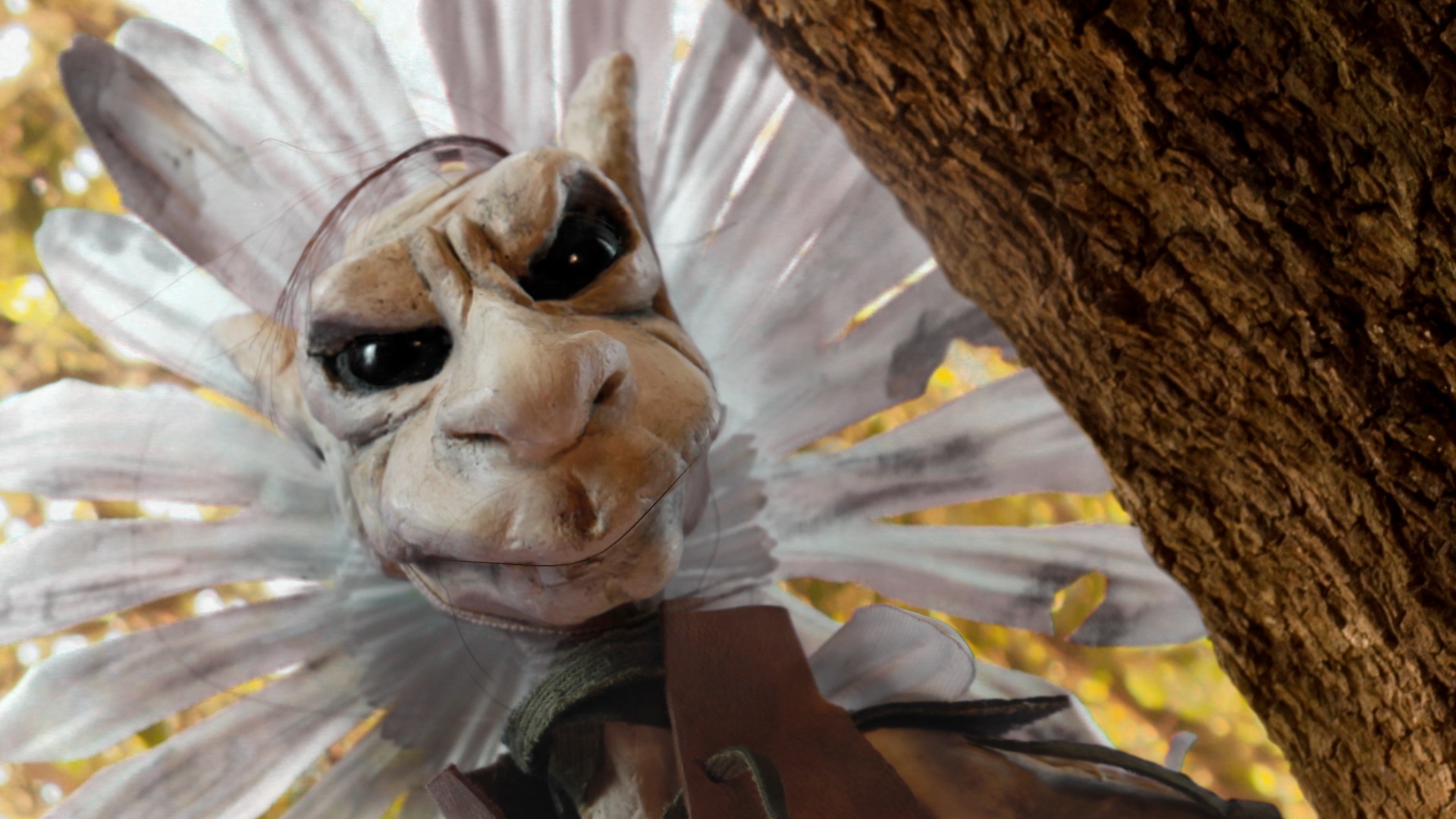 Dark Forest – Animation movie
Dark Forest – Animated animation film stop-motion, pixilation
Synopsis
This short film of 2 minutes in stop motion plunges us to the confines of a mysterious universe where strange creatures evolve. Hidden behind a tree, a farfadet observes a colony of Glaboches walking through the mist while other creatures observe it in turn.
The heroic fantasy series of animated fiction project « The Glaboches » is currently in production research. This fantasy univers is treated in mixed media animated film; articulated puppets on a blue background in stop motion, natural scenery and special effects. The scenario of the whole project is 6 short films of 8 minutes each so as to create a series. This unitary fiction 48 minutes is a satire of the society and its psychology.
Dark Forest is a 2 minutes mini pilot to present the series « The Glaboches ». This version is done to show the atmosphere of the film. This extract contains no dialogue to enable a better international understanding. The true series contains numerous dialogues.
More details to this project http://www.glaboches.com/
Dark Forest – Film d'animation en animation stop-motion, pixilation
Synopsis
Ce court métrage de 2 minutes en stop motion nous plonge dans l'univers mystérieux où des créatures étranges ont évolué. Caché derrière un arbre, un farfadet observe une colonie de glaciers marchant dans le brouillard alors que d'autres créatures l'observent à leur tour.
Note d'intention du réalisateur
La série héroïque fantastique du projet de fiction animée The Glaboches est actuellement en recherche de production. Cet univers fantastique est traité dans un film d'animation mixte; Marionnettes articulées sur fond bleu en stop motion, paysages naturels et effets spéciaux. Le scénario de l'ensemble du projet est constitué de 6 courts métrages de 8 minutes chacun afin de créer une série. Cette fiction unitaire de 48 minutes est une satire de la société et de sa psychologie. Dark Forest est un mini-pilote de 2 minutes pour présenter la série "The Glaboches". Cette version est faite pour montrer l'atmosphère du film. Cet extrait ne contient aucun dialogue pour permettre une meilleure compréhension internationale. La vraie série contient de nombreux dialogues. Plus de détails sur ce projet http://www.glaboches.com/