Viens vers moi – Clip court metrage en animation
Viens vers moi – Emma Still – Video clip – court-métrage en animation

Viviane Riberaigua, réalisateur de clip primé dans des Festivals à l'international, à travaillé à la réalisation et production audiovisuelle de ce video clip en 2016 pour l'Artiste "Emma Still" / Ned Music (Looking for Emma / Amazone Lili) . A l'époque la chanteuse était produite par Carine ED et  le Label de musique LBTS et promut par Hervé Cocto et son agence de presse.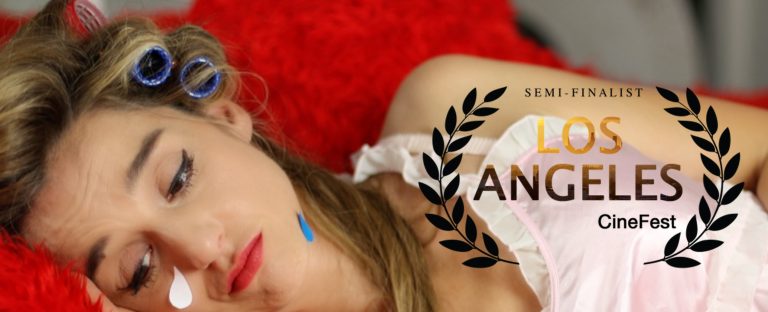 Ce vidéo clip créatif nous plonge dans un univers retro vintage à l'approche burlesque, proche de la comédie. Une ambiance pop et colorée, très girly pour ce clip de musique en animation entièrement réalisé en photographies image par image . A la difference d'autres clips de musique en animation ou stop motion, qui bien souvent n'utilisent ce procédé que de manière graphique mais sans scénario, le video clip "Viens vers moi " à la particularité d'embarquer le spectateur dans une veritable narration désopilante. L'histoire raconté va à contre sens des paroles de la chanson, ce qui offre une gymnastique intellectuelle décalée et inattendue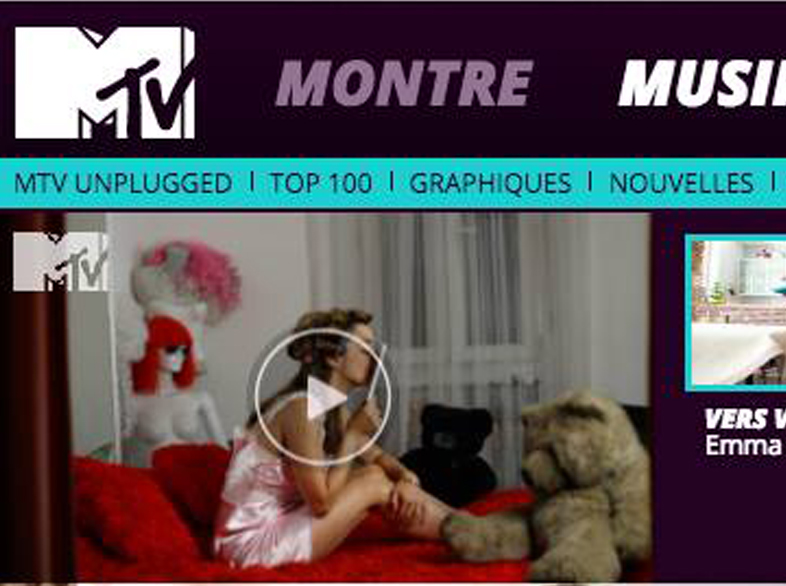 Ce Film est à la fois un Court Métrage musical et un video clip en animation stop motion et pixilation. Ce clip de musique à fait l'objet de nombreux passages TV dans toute l'Europe et sélections en Festivals de Films et de clips International. Il est considéré comme un veritable court métrage. Il passe les sélections dans de nombreux festivals où sont pourtant exclus dans les règlements les clips musicaux, il a sut attiré l'attention des professionnels et obtenir entre autre en Espagne le prix du meilleur court métrage. Production audiovisuelle et réalisation : Viviane Riberaigua – Catalizz – Rhizome Juice
 

Synospis
A young woman wakes up sad not having dared to reveal these feelings to the man she dreams.
This morning all the objects in his house seem to want to play tricks preventing her from seeing his message
This film is both a short musical film and a video clip in stop motion animation and pixilation
Synospis 
Une jeune femme se réveille le matin triste de ne pas avoir osé dévoiler ses sentiments à l'homme dont elle rêve. Ce matin là, tous les objets de sa maison semblent vouloir lui jouer des tours l'empêchant de voir les signes adressés par son amoureux
Viviane Riberaigua, internationally awarded film director, worked on the production and audiovisual production of this video clip in 2016 for the artist "Emma Still" / Ned Music. At the time the singer was produced by Carine ED and the LBTS Music Label and promoted by Hervé Cocto and his press agency. This creative video clip plunges us into a vintage retro world with a burlesque approach, close to comedy. A pop and colorful atmosphere, very girly for this music clip in animation made entirely in stop-motion photographs. Unlike other music clips in animation or stop motion, which often use this process only graphically but without a scenario, the video clip "Come to me" to the particularity of embarking the viewer in a real hilarious narration. The story told goes against the meaning of the lyrics of the song, which offers a shifted and unexpected intellectual gymnastics This film is both a short film and a video clip in stop motion animation and pixilation. This music video has been the subject of many TV shows throughout Europe and selections in International Film Festivals and clips. It is considered a real short film. He selects in many festivals where are excluded in the regulations music videos, he has attracted the attention of professionals and get among other things in Spain the award for best short film.
Feel free to contact us for the production and production of your music clips in animation and all types of video clips
Video Clip de l'artiste "Emma Still" – Ned – Carine ED
Réalisateur Clip (Film Director – Music video director)
Viviane Riberaigua
Video Production – Clip musique –  (Music Video Producer)
Viviane Riberaigua – Catalizz et Rhizome Juice